Buy from

Dangdang.com

and ship internationally to your doorstep
Tell us what to buy by submitting your order to us - we'll buy & ship internationally to your doorstep
Unlock the door to buying & shipping internationally from Dangdang.com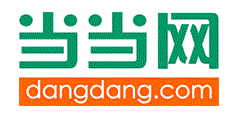 Need a Dangdang.com Buying Agent and Dangdang.com Shipping Agent?

Need help paying Dangdang stores and shipping internationally?

Need help communicating with Dangdang stores?

Buying from several Dangdang.com stores (or other websites) and need to consolidate your purchases at our China-based warehouse before shipping internationally?
3 Easy Steps to Use us as your Dangdang.com Agent
1. Submit your Kongfz (or any other China website) order(s) to us and we'll make the purchase(s) for you
2. We'll get the Kongfz seller(s) to send your books and other purchases to our China warehouse address
3. Once all your Kongfz goods have arrived at our warehouse, we'll consolidate and ship together internationally to you
We'll contact you via email so please ensure you fill in your valid email address
How to denote colors?
Describe the color or enter a number denoting the position of the color, the furthest left color = 1, second furthest left = 2 and so on. If there is a 2nd row, the numbers continue after the 1st row and so on
How CNEbuys helps you as your Dangdang Agent
We make payment on Dangdang.com for you
Dangdang.com won't accept payment international payment methods but we do. Submit your Dangdang.com order to us and we'll buy from Dangdang on your behalf.
Dangdang.com stores don't ship internationally, but we do. We're not only your Dangdang buying agent, but your Dangdang shipping agent too. We'll buy on Dangdang.com for you and have the Dangdang store send your purchases to our China warehouse. From our China warehouse, we'll ship internationally to your doorstep in any country around the world!
We'll ship your Dangdang purchases internationally to your doorstep anywhere around the world
Option to consolidate your purchases from multiple Dangdang stores at our China warehouse before international shipping
If you're making purchases from multiple Dangdang stores or other China websites, it makes sense to have all your purchases consolidated into a single international shipment before international shipping. As your Dangdang Agent, all that will be done by us for you at our China warehouse. Simply submit all your orders to us and we'll have them all sent to our warehouse to be consolidated for international shipping. This minimizes your international shipping costs and helps you enjoy even greater savings when you buy and ship internationally from Dangdang.com.
Furthermore you can have your Dangdang purchases stored at our warehouse for free while waiting for your other Dangdang purchases to arrive at our warehouse to be consolidated for international shipping!
We'll communicate with Dangdang stores and ask them questions for you
Do you have questions you would like to ask the Dangdang store regarding a particular product? Or if you're buying in bulk, perhaps you need our help to negotiate with the Dangdang store? Need to ask the Dangdang store about product customizations? Unable to read and write in Mandarin? No worries at all.
​
As your Dangdang Agent, CNEbuys can handle all the communications with the Dangdang.com store for you. Email all your queries to and we'll do all the enquiring with the Dangdang stores for you. This doesn't just apply to Dangdang.com of course, but to any China website that you may be buying from.
Don't shop Dangdang.com blindly, use a

Dangdang Agent

!
Dangdang is one of the most popular online shopping websites in China and is focused first and foremost on books. While a whole range of other products from fashion apparel and accessories to electronics and home items are now being sold on Dangdang, it is known in China first and foremost as an online bookstore. Since Dangdang.com neither takes international payment nor offers international shipping, you can use CNEbuys to both buy and ship internationally from Dangdang.
​
​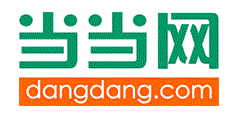 About Dangdang (Dangdang.com)
Dangdang.com (当当), known as Dangdang was founded by renowned Chinese businesswoman Peggy Yu and Li Guoqing as early as 1999. It is headquartered in Beijing and most see it as direct competitors/rivals with Amazon.cn (or Amazon China, formerly Joyo.com) and JD.com. Dangdang, like Amazon started as an online bookstore. Today Dangdang is said to be the largest online bookstore in China. Dangdang provides more than 600,000 Chinese books on Dangdang.com. However Dangdang has now grown to become more than just an online bookstore. Today, apart from books, Dangdang also offers various audio and video products to consumers, and even sells home appliances, clothes, high-tech products, as well as maternal and baby needs.