Shipping cargo from China to more than 200 countries worldwide!
For Shipments to Europe Only
Buying from multiple Suppliers?
Start buying and shipping internationally from Dangdang, Taobao, JD.com or simply any China-based website!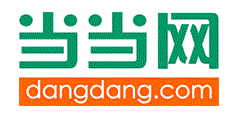 About Dangdang (Dangdang.com)
Dangdang.com (当当), known as Dangdang was founded by renowned Chinese businesswoman Peggy Yu and Li Guoqing as early as 1999. It is headquartered in Beijing and most see it as direct competitors/rivals with Amazon.cn (or Amazon China, formerly Joyo.com) and JD.com. Dangdang, like Amazon started as an online bookstore. Today Dangdang is said to be the largest online bookstore in China. Dangdang provides more than 600,000 Chinese books on Dangdang.com. However Dangdang has now grown to become more than just an online bookstore. Today, apart from books, Dangdang also offers various audio and video products to consumers, and even sells home appliances, clothes, high-tech products, as well as maternal and baby needs.
Buy from Dangdang, ship internationally to your doorstep
CNEbuys helps you buy from Dangdang (Dangdang.com) and provides international shipping to your doorstep in more than 200 countries worldwide.

.
Click

here

to visit Dangdang. Browse Dangdang.com, decide what you want to buy, then return to CNEbuys to tell us what to buy.